Parliament must stop granting tax exemptions – Prof Bokpin
Parliament must stop granting tax exemptions – Prof Bokpin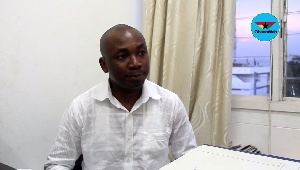 Associate Professor at the University of Ghana Business School, Prof Godfred Bokpin
Associate Professor at the University of Ghana Business School, Prof Godfred Bokpin has asked Parliament to consider the serious challenges associated with granting tax exemptions and act quickly to stop it.

According to him, revenue lost through the granting of such exemptions can do much more for the state if they are not granted on the scale that currently pertains.

Prof Bokpin spoke at a forum organized by the Ministry of Parliamentary Affairs for the joint committee on Finance and Constitutional, Legal and Parliamentary Affairs.

"To be very honest, many of the firms that come here will not come simply because of exemptions. Some would come here regardless because there are lucrative sectors of this economy. So we have to take a decision and look at the optimal use of that money. And this confers competitive advantage even on these multinationals against locals who do not get similar handles in their investment appraisal process. So we have to block that."

"And some are hugely inefficient. We are losing annually about 2.27 billion dollars through exemptions alone. And we are not the only people talking about it; the IMF and the World Bank are equally saying the same thing that we should take another look. We are told that there is a bill before Parliament currently on the exemptions so I think we have to look at that," he said.

Plan to address tax exemption phenomenon before Cabinet committee

Senior Minister Yaw Osafo Maafo had earlier indicated that plans were underway to limit the amount of money lost from tax concessions.

The President Nana Akufo- Addo in his 2019 State of the Nation Address noted that tax exemptions in respect of import duties, import VAT, import NHIL, and Domestic VAT had grown from GHc392 million (0.6% of GDP) in 2010 to GHc4.66 billion (1.6% of GDP) in 2018.