GFA Congress adopts 18-club league system
GFA Congress adopts 18-club league system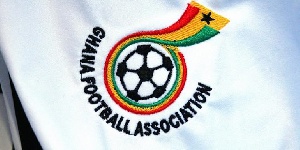 GFA logo
The 25th Ordinary session of the Ghana Football Association (GFA) congress have adopted the 18-team league system.

An extra-ordinary congress of the GFA in October approved that Great Olympics and King Faisal would be added to the 2019/2020 Ghana Premier League (GPL), season as a way of resolving long standing court dispute amicably.

Following this decision, Congress approved that five teams would be relegated in the 2019/2020 GPL season paving way for a return to a 16-club league.

But the GFA said that, it received a proposal by some Division One clubs and Premier League clubs which urged Congress to adopt the 18-man league system.

At the Congress on Thursday, 77 members out 120 members, voted for the 18-team league system to be sustained which means that three teams would be relegated come the end of the 2019/2019 GPL season.

The Premier League season is expected to kick start on December 27, 2019.